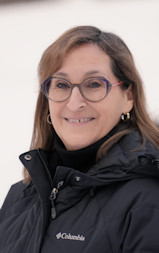 Phone: 450 260 5103
Email:
ccharbonneau@sutton.com
27-C Principale N
Sutton, J0E 2K0
SALE, PURCHASE or LEASING, I offer the full range of services in real-estate
Experience
I have been working in real estate in the Eastern Townships since 1996. Since 2014 I work with Groupe Sutton Clodem Inc.
I am a chartered real estate broker since 2006.
I regularly participate in training activities to stay up-to-date on the latest developments in the real-estate sector.
I am a mother and am thus able to evaluate a family's real-estate needs.
I am always happy to share my knowledge and experience in financing, mortgage loans and life-insurance with my customers.
My Region
I have been living in the Abercorn and Sutton region since 1983.
I thus have an in-depth knowledge of the area around Sutton and of the Eastern Townships.
In addition, I am very active in my community through a number of causes and organizations.
Welcome ¦ Rent ¦ Buy ¦ Français