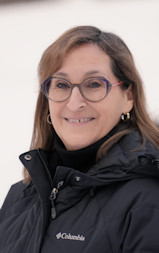 Phone: 450 260 5103
Email:
ccharbonneau@sutton.com
27-C Principale N
Sutton, J0E 2K0
PROPERTY DETAILS
| | |
| --- | --- |
| Price: | 695 000 $ |
| Type : | Commercial |
| Room(s): | |
| Bathroom(s): | |
| Adress: | 54Z, Rue Principale S. |
| Town: | , J0E 2K0, QC |
Expenses | Energy costs
| | | |
| --- | --- | --- |
| Energy: | 7 910 | (A) |
| Municipal taxes: | 3 779 | (A) |
| School taxes: | 382 | (A) |
Addendum
This large property located in the village on 3 floors in addition to a garden level. Formerly a residence for the elderly, previously a rectory.
Open concept dining room and living room Large solarium Kitchen with large pantry 11 bedrooms 7 Shower rooms 3 bathrooms Ideal loft for a private location Studio on the ground floor, with minor renovation to do Sprinklers installed in 2020 Natural light everywhere Seen towards the mountains
Some possibility of a new vocation for this buildings; House for people with autism Youth hostel Sports hostel Women´s center Transition center Artist residency Beauty care center Rehab Office for professionals
There is the possibility of purchasing the neighboring land with an area of 1,410.6 square meters in excess of the present property.
!-- detright !--/>
Welcome ¦ Rent ¦ Buy ¦ Français