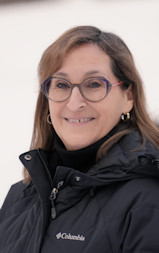 Phone: 450 260 5103
Email:
ccharbonneau@sutton.com
27-C Principale N
Sutton, J0E 2K0
PROPERTY DETAILS
Price:
375 $/month
+ TPS/TVQ
Type :
Commercial
Room(s):
Bathroom(s):
Adress:
140, Rue Principale
Town:
, J2K 2J2, QC
Property information
| | |
| --- | --- |
| Lot size: | -- |
| Lot size: | 126 pc |
Addendum
Please note that we remain available to share information about this rent. Visits will resume as soon as possible
Local perfect for small budget !!
Near your office you will find several restaurants, financial institutions, accountants and many other services. This office space gives you access to a conference room, kitchenette, bathroom, a large parking at your door, if your needs change over time there is the possibility of renting additional premises.
Here are the details of the rates:
Excluded in the lease, regardless of the lease term: Telephony,
Included in the rental, no matter the duration of the lease: Electricity, heating, air conditioning, kitchenette, bathroom, business taxes, the internet, housekeeping.
The lease over 3 years will be :
Year 1: $ 325.00 / month + GST + QST Year 2: $ 350.00 / month + GST + QST Year 3: $ 375.00 / month + GST + QST
The rate for a one-year lease is $ 375.00 / month + GST + QST.
!-- detright !--/>
Welcome ¦ Rent ¦ Buy ¦ Français