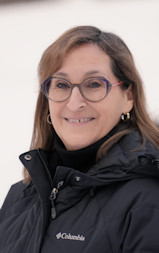 Phone: 450 260 5103
Email:
ccharbonneau@sutton.com
27-C Principale N
Sutton, J0E 2K0
PROPERTY DETAILS
Price:
1 950 000 $
+ TPS/TVQ
Type :
Commercial
Room(s):
Bathroom(s):
Adress:
264, Rue Maple
Town:
, J0E 2K0, QC
Property information
| | |
| --- | --- |
| Lot size: | 158821.31 pc |
| Built in: | 1970 |
Expenses | Energy costs
| | | |
| --- | --- | --- |
| Energy: | 25 625 | (A) |
| Municipal taxes: | 21 899 | (A) |
| School taxes: | 1 150 | (A) |
Addendum
The heated swimming pool, a pool table, the on-site volleyball court, the nearby mountain village trail, will keep younger and older busy.
The owner acquired the property in 1997, invested and renovated a lot over the years, here is the list of what has been done in recent years:
Annex 1;
2012 New electrical panels in the units 2015-2019 Laminate floor in all units 2019 Double electric terminal for electric car 2020 Roof insulation 2018 Change fireplaces wood to gas 2018 Commercial water heater installation
Le Relais;
2019 Roof 2016 Renovation of the 2nd floor, 2 bedrooms and bathrooms
Swimming pool;
from 2016 to 2019 Swimming pool renovation and painting Extension of the perimeter Renovation of the existing swimming pool Installation of the whirlpool Purchase heat pump (to heat the pool) Construction of the shed for pumps and electricity
Inclusions: The totality of the shares of the company, the furniture and the goodwill related to the activity of Montagnard. Net assets; telephone numbers, company name, company website, list of customers, stocks of food, alcohol, supplies and lingerie when signing the deed of sale, tangible fixed assets (land, buildings, interior furniture and exterior, landscaping, swimming pool, computer equipment.
Propane gas tank (4 tanks of 420 LBS $ 64.00 / year for the 4)
Interior visits will only be made with an accepted promise to purchase and proof of solvency.
The financial statements will be given to buyers only when there is an accepted promise to purchase and a confidentiality notice must be signed.
Only the rooms, condo or chalet available during the visit will be visited.

!-- detright !--/>
Welcome ¦ Rent ¦ Buy ¦ Français