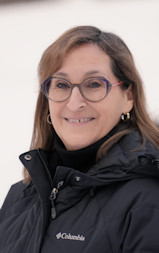 Phone: 450 260 5103
Email:
info@celinecharbonneau.com
27-C Principale N
Sutton, J0E 2K0
PROPERTY DETAILS
| | |
| --- | --- |
| Price: | 825 000 $ |
| Type : | Uni-family |
| Room(s): | 3 |
| Bathroom(s): | 2 |
| Adress: | 718, Rue O´Connor |
| Town: | Bromont, J2L 0E1, QC |
Property information
| | |
| --- | --- |
| Lot size: | 116147.47 pc |
| Lot size: | 2760 pc |
| Built in: | 2006 |
Expenses | Energy costs
| | | |
| --- | --- | --- |
| Energy: | 4 045 | (A) |
| Municipal taxes: | 5 613 | (A) |
| School taxes: | 1 741 | (A) |
Addendum
Sited in the mountains you enjoy a magnificent panorama summer and winter. You are 2 minutes from the alpine ski slopes and hiking trails. For $ 75 a year, 5 minutes by car you will have access to the private beach of Lake Bromont where you can enjoy the activities offered according to the seasons. 4.5Kms from the center of Bromont, the diversity of shops will satisfy all your needs.
Located 2 minutes by car from the alpine ski slopes, a few km from the village amenities, and from the outdoor activities that Bromont offers you.
Distinctive Features:
In the house: Oak floor, 2 water heaters, 2 integrated air conditioning, 2 electric forced air furnaces, underfloor heating in the basement and garage, 2 electrical inputs of 220 AMP.
Outside: Decorative water basin at the front, 15 foot drop at the back of the house, no lawn maintenance. Single flower garden.Recycled asphalt courtyard entrance, petrified wooden veranda floor.
| | | | | | |
| --- | --- | --- | --- | --- | --- |
| Room | Dimensions | | Floor | Boarding | Remarks |
| Living room | 13.11 x 18.10 ft | | Ground floor | Wood | Double living room |
| Other | 7.6 x 9.6 ft | | Ground floor | Wood | |
| Hallway | 7.5 x 8.0 ft | | Ground floor | Ceramic tiles | to the garage |
| Laundry room | 12.9 x 8.0 ft | | Ground floor | Ceramic tiles | |
| Washroom | 6.9 x 6.0 ft | | Ground floor | Ceramic tiles | |
| Boudoir | 12.2 x 19.7 ft | | 2nd floor | Wood | |
| Bedroom | 13.2 x 14.1 ft | | 2nd floor | Wood | |
| Bedroom | 11.9 x 14.1 ft | | 2nd floor | Wood | |
| Bathroom | 14.2 x 7.0 ft | | 2nd floor | Ceramic tiles | |
| Playroom | 24.11 x 24.6 ft | | Basement | Concrete | |
| Workshop | 18.1 x 20.6 ft | | Basement | Concrete | |
| Living room | 12.4 x 12.5 ft | | Ground floor | Wood | double living room |
| Other | 12.0 x 12.0 ft | | Basement | Concrete | |
| Other | 15.0 x 12.3 ft | | Ground floor | Wood | |
| Hallway | 12.3 x 10.0 ft | | Ground floor | Wood | |
| Dining room | 17.0 x 12.6 ft | | Ground floor | Wood | |
| Kitchen | 20.2 x 13.2 ft | | Ground floor | Ceramic tiles | |
| Other | 4.9 x 6.9 ft | | Ground floor | Ceramic tiles | |
| Master bedroom | 15.2 x 12.6 ft | | Ground floor | Wood | |
| Bathroom | 12.6 x 15.0 ft | | Ground floor | Ceramic tiles | and Hall 5.8 X 7.11 |
!-- detright !--/>
Welcome ¦ Rent ¦ Buy ¦ Français