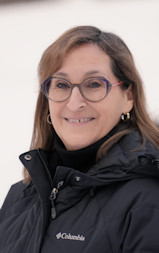 Phone: 450 260 5103
Email:
ccharbonneau@sutton.com
27-C Principale N
Sutton, J0E 2K0
PROPERTY DETAILS
| | |
| --- | --- |
| Price: | 185 000 $ |
| Type : | Uni-family |
| Room(s): | 2 |
| Bathroom(s): | 1 |
| Adress: | 14, Rue Grenier |
| Town: | , J0E 2K0, QC |
Property information
| | |
| --- | --- |
| Lot size: | -- |
| Lot size: | 1400 pc |
Expenses | Energy costs
| | | |
| --- | --- | --- |
| Energy: | 1 290 | (A) |
| Municipal taxes: | 1 364 | (A) |
| School taxes: | 106 | (A) |
Addendum


This lovely, well maintained mobile home is perfect for you. A pied-à-terre close to everything. A short distance away from Mount Sutton ski resort and ideal for other activities such as cycling, golfing, all in a peaceful environment.
Cozy property, well maintained and very large rooms. Walk-in closet in the entrance and in the master bedroom. Lots of storage in other rooms.
This mobile home park is ideal for those who want to enjoy their outdoor activities to the fullest, at a low cost and all year long.
Original construction: 65 X 14 feet. Addition 38 X 12.9 feet for a total of 1,400 sq.f. $125/month for the rent of the ground.
No promise to purchase will be answered before September 15, 2021. Promise to purchase must be submitted by noon on September 14, 2021 at the latest and open at least until September 16 at noon.
| | | | | | |
| --- | --- | --- | --- | --- | --- |
| Room | Dimensions | | Floor | Boarding | Remarks |
| Living room | 13.2 x 15.7 ft | | Ground floor | Floating floor | |
| Dining room | 7.1 x 12.10 ft | | Ground floor | Ceramic tiles | Patio door |
| Kitchen | 12.2 x 13.1 ft | | Ground floor | Ceramic tiles | |
| Boudoir | 10.9 x 12.0 ft | | Ground floor | Other | Patio door |
| Master bedroom | 13.2 x 10.3 ft | | Ground floor | Other | Walk In |
| Bedroom | 14.10 x 12.0 ft | | Ground floor | Other | |
| Hallway | 7.5 x 7.5 ft | | Ground floor | Ceramic tiles | |
| Bathroom | 10.0 x 8.6 ft | | Ground floor | Ceramic tiles | Full, heating floor |
!-- detright !--/>
Welcome ¦ Rent ¦ Buy ¦ Français