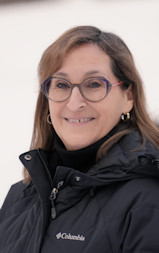 Phone: 450 260 5103
Email:
ccharbonneau@sutton.com
27-C Principale N
Sutton, J0E 2K0
PROPERTY DETAILS
Price:
840 000 $
+ TPS/TVQ
Type :
Commercial
Room(s):
Bathroom(s):
Adress:
30, Rue Principale S.
Town:
, J0E 2K0, QC
Expenses | Energy costs
| | | |
| --- | --- | --- |
| Municipal taxes: | 9 939 | (A) |
| School taxes: | 811 | (A) |
Addendum
This building is currently a restaurant on the ground floor and 2 condos on the upper levels.
The restaurant has a very functional commercial kitchen. In addition, the restaurant´s various dining room locations offer a great alternative, including the most beautiful covered terrace of the village, in a warm vegetation decor. One of the dinning area gives you the possibility to sit near the wood fireplace. 32 seats on the terrace, and 83 seats in the different dining room and bar. The upstairs condos offer you the possibility of very good income, in a zoning allowing short-term rentals all year. You will have the chance to live in the building of your business, if you wish. This beautiful, warm building has a high heritage value, not historic. Well located in the village of Sutton, villages offering you, theatres, live music, several art galleries, alpine skiing, cross-country skiing, snowshoeing, walking trails, cycling and more.
Continue the activities of the well-established building or give yourself room for creativity to bring your personal touch to your new project in the Village of Sutton.


!-- detright !--/>
Welcome ¦ Rent ¦ Buy ¦ Français